Emelyne (pictured below) works as a tour operator for Skywide Tours in Rwanda.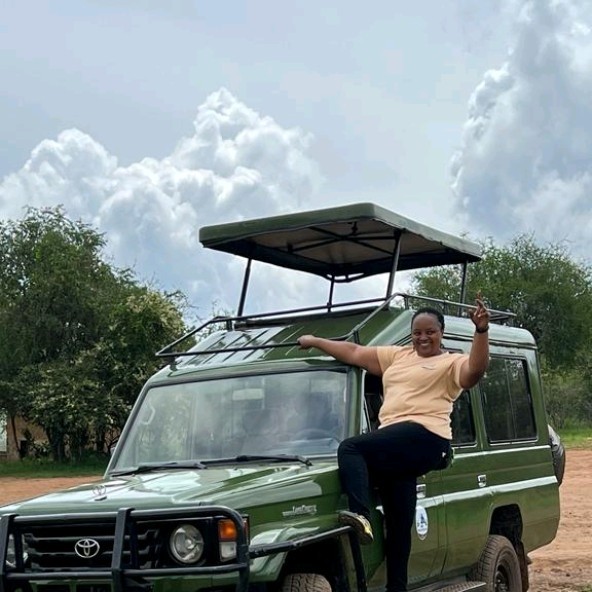 As a tour operator, she regularly finds herself needing to pay for game park fees, hotels, and city tour transportation services on behalf of her tourist clients. Most of her clients, however, pay her in foreign currency.
In order to transact, she has to convert the foreign currency into local currency from a faraway forex bureau. Given Rwanda's cashless revolution, she then has to further convert the physical currency into mobile money in order to make these crucial payments on behalf of her clients. This time-consuming, laborious, and insecure means of handling payments takes away from her core mandate as a tour operator: curating unforgettable experiences for her clients.
Being able to receive debit/credit card payments directly to Mobile Money via HeptaPay has been a gamechanger for Emelyne. She no longer has to handle cash. She no longer has to spend time and energy commuting to the bank to confirm whether funds from her clients have been received. Crucially, she no longer needs to wait three days for funds to be received in order to curate experiences for her clients. Spontaneity now features as part of her service offering.
"I use HeptaPay because it is convenient and fast. I am no longer stressed by the bank queues and the transactions are received almost immediately with a super responsive customer support." – Emelyne Niyigena
She expresses her joy and says that she is happy to be receiving tourists into her beautiful country of Rwanda. Now, she has no worry about payments because they have been made convenient, fast, and affordable by HeptaPay. This, she says, is helping boost economic development and contributing towards a cashless economy as well.
In a recent review of the HeptaPay service on Trustpilot, Emelyne had the following to say: "Five star Review for HeptaPay in terms of saving time, quick response, easy receiving and transfer money."
HeptaPay is the recommended choice for travelers across East Africa. HeptaPay services are present across Rwanda, Kenya, and Uganda accepting cards globally. Check us out at heptapay.com.